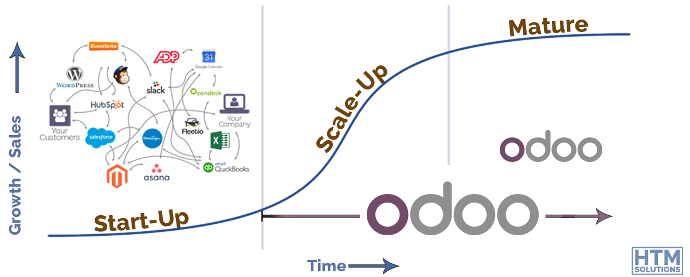 Is Your Organization In The Scale-Up Phase?
The Start-up
A fresh start, you save as much costs as possible and the tools you are using is often a combination of manual labor, Excel and a couple of specific software packages to cover for example your website and finances.
The Scale-up
The organization starts to professionalize as quickly as possible. This is the moment you are looking for a more suitable software solution and improve your business processes.
Maturity
You have everything in place, all orders and deliveries run smoothly and the right people are positioned at the right place. The Cash Conversion Cycle is completely optimized in this phase.
Conquer Growth Problems
Growth means change. Things that functioned perfectly fine before are no longer adequate and become a growth problem.
Of course it's extremely important to acknowledge these problems, map them in an overview and find suitable solutions to let your Scale-Up be a successful one.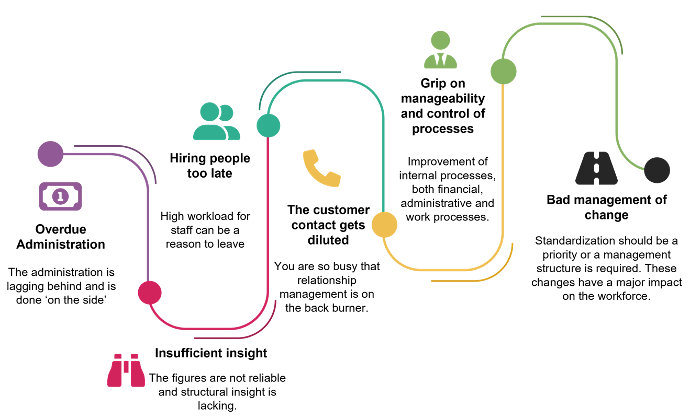 Optimize The Cash Conversion Cycle From Your Organization
Every phase in the Cash Conversion Cycle has its own challenges, it would of course be ideal if for every part of your cycle you would use integrated software so every part works together and is streamlined in an optimal way.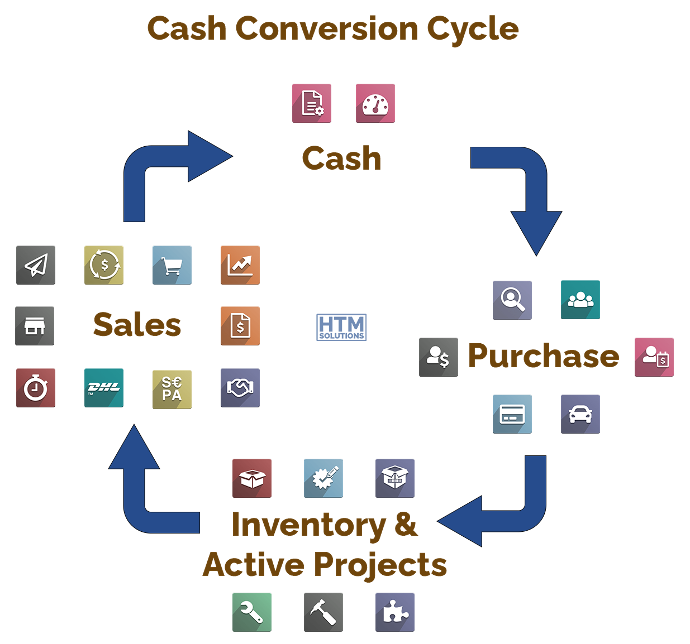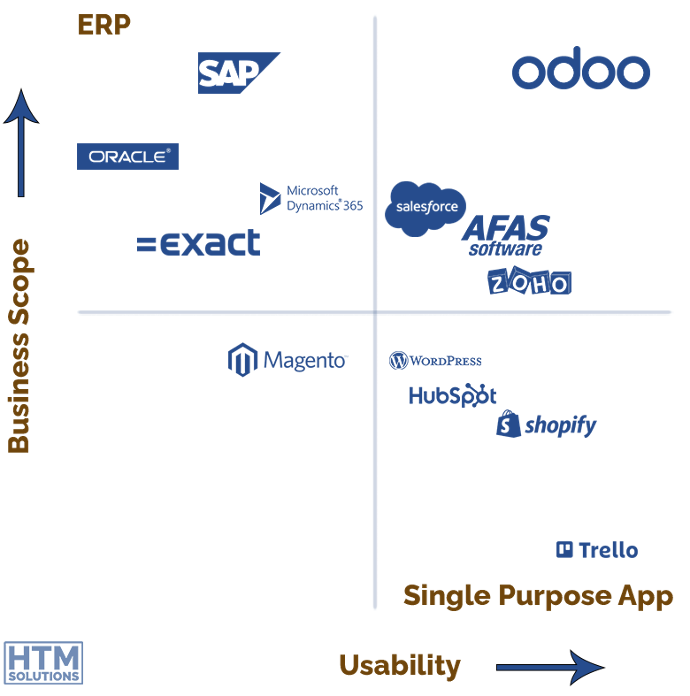 C​hoose The B​usiness Software That's Taking Over The World
Odoo is evolved from an ERP system to a complete solution for your business and provides the usability that you expect from today's software.
This way you can realize your growth and Cash Conversion Cycle in a perfect way.
Bring Your Organization To The Future With The Most User-Friendly Business Software Available Today
Of course you want the software that's used within your organization to be enjoyable to work with. This raises productivity and enables the business to become the best version of itself.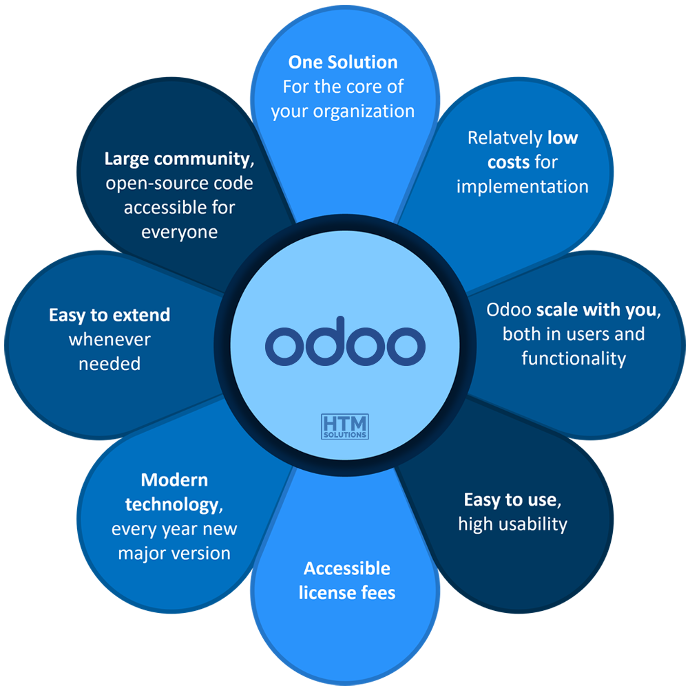 After intensive research, KPMG in Belgium has chosen Odoo N.V. as its preferred technology partner.

Planning to deploy Odoo across the whole organization